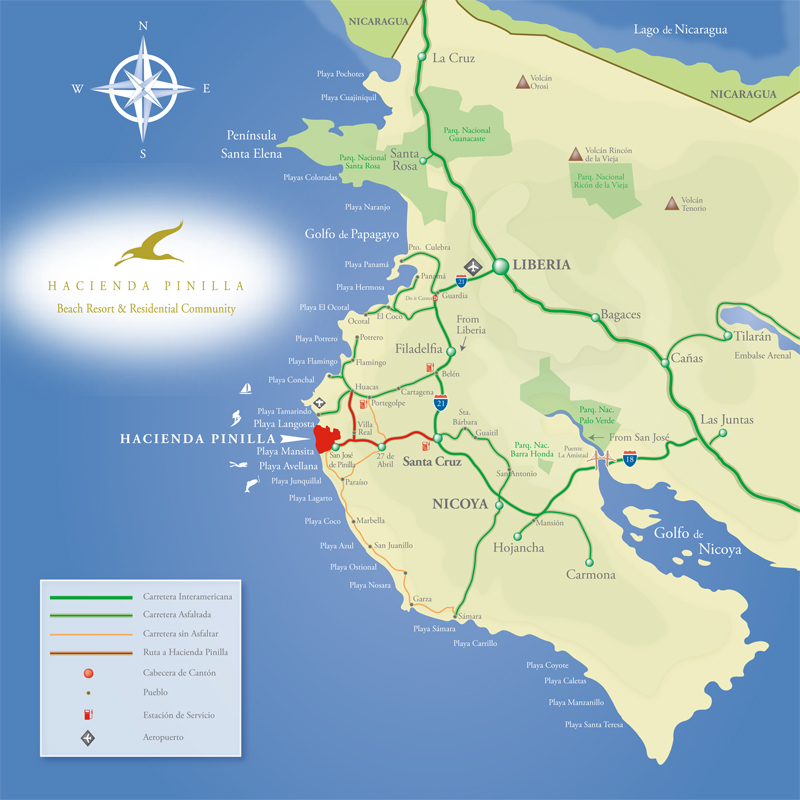 Vida Dulce is located inside the 4,500 acre coastal resort community of Hacienda Pinilla. Once inside the Hacineda, you will find La Dulce Vida nestled between hole 14 of the Championship golf course and our own secluded beach.
It's easy to get to Hacienda Pinilla, located a short 45 minute drive southwest from the Liberia International airport. Liberia offers numerous non-stop flights from the US, most arrive in just a short 2.5 to 3.5 hour flight. And now with the new terminal, inbound flights should increase significantly.
From San Jose, you can take a 40 minutes commuter flight on Sansa or Nature Air to Tamirindo or you can enjoy a scenic 4 hour drive.